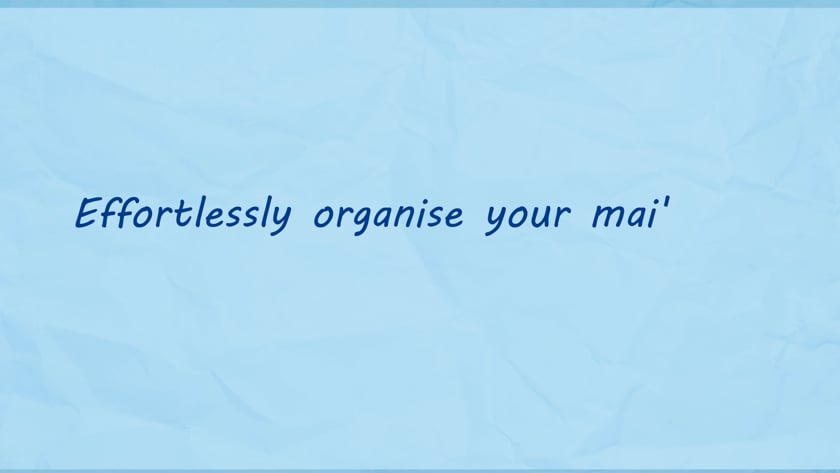 Mailroom Software
With a constant flow of items through your mailroom, organisation is a major issue. Over 150 companies worldwide have benefited from the creation of a secure chain of custody for their important deliveries with the introduction of MetaMail mailroom software.
Why Choose MetaMail Mailroom Software?
Clear audit trail
Create a full chain of custody from delivery to desk and back. MetaMail mailrooom software features full track and trace to establish seamless accountability throughout the entire delivery journey.
Increase security
Be certain of full security compliance with our cloud-based, fully hosted SaaS system. Our ISO27001 and Cyber Essentials certifications demonstrate that your data is our priority.
Improve service levels
Ensure your porters or delivery teams are fulfilling your SLA by monitoring delivery service levels through this enterprise level system. Reports are easy to generate to offer full visibility.
Enhance customer service
Speed up query resolution by allowing end-users to view their tracking and status reports anytime, anywhere from the cloud-based web portal. Users can also book jobs and print third-party labels.
Reduce costs
Save time and resources by automating your manual processes. Creating efficient, tailored workflows can produce significant savings in labor costs whilst reducing expensive mailroom errors.
Monetise your data
Ensure your porters or delivery teams are fulfilling your SLA by monitoring delivery service levels through this enterprise level system. Reports are easy to automatically generate to offer full visibility.
Inbound And Outbound Mailroom Software Modules
Our MetaMail mailroom software features both an inbound and outbound module. Usable by themselves, or together to create a complete corporate mailroom solution, they will help your organisation create a full audit trail for items sent via your post room.
Our inbound module allows you to track and trace incoming goods throughout your organisation. Not only does it cut the risk of loss or delay by creating a clear chain of custody, but it also allows you to measure crucial service levels such as staff productivity and processing timescales.
Our outbound module helps to simplify your delivery process, save valuable time, and reduce your expenses. From comparing services with our rate-shopping features and booking the most cost-effective option, to full tracking, our all-in-one system delivers immediate and lasting value.
Our unique Outbound system allows you to save money when using your own courier accounts. The system not only allows your users to select the cheapest option for every delivery, but you mailroom can also intervene and update the selection if required. It is also simple to allocate all delivery costs back to the specific company, department, or person.
Nott Office are the power behind HUBLOK intelligent parcel delivery lockers. Their beautiful designs plus MetaMail's innovative software create a unique parcel and delivery collection point that is perfect for both residential and commercial environments.
With the boom in ecommerce showing no signs of slowing down, more and more goods are being handled by receptions and mailrooms. By introducing our intelligent lockers it is possible to reduce the resources required to organise these deliveries, minimising costs and saving time. They also help to create a full chain of custody, ensuring that items do not get lost before they have reached their destination.
Lockers can not only be used as secure storage for incoming mail, accessible via unique QR or pass code even when your reception or mailroom is closed. They can also be used as pick up points for couriers or inter-building deliveries.
Manufactured and serviced in the UK, Nott Office's lockers can be designed to blend in or stand out with your building, thanks to their in-house design team. A selection of colours or woods can be chosen as finishing touches, or the design can even be wrapped in a beautiful custom-designed, high end furniture vinyl.
If you would like to learn more about Nott Office, please visit their website.
We Are The Corporate Mailroom Software Experts
Interested in finding out more? Get in touch!
CONTACT SALES